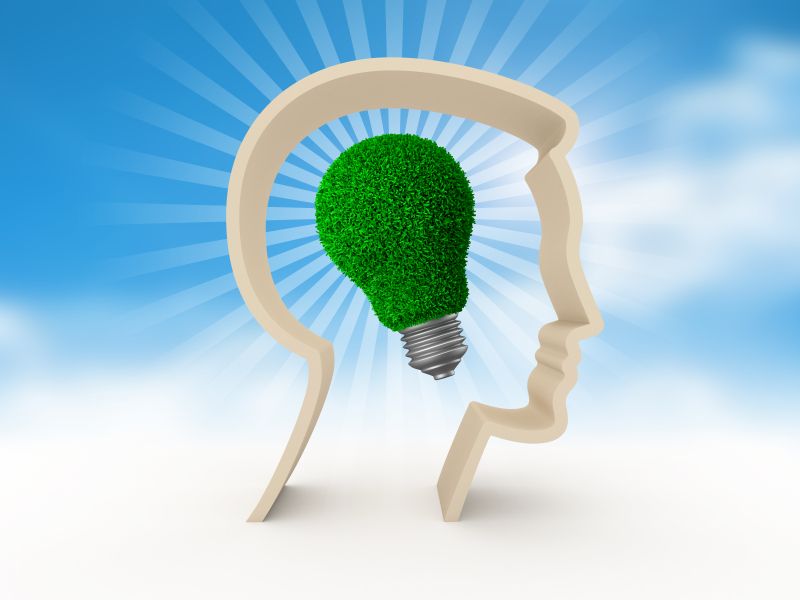 Global climate change, driven by human emissions of greenhouse gases, is already affecting the planet, with more heatwaves, droughts, wildfires and floods, and accelerating sea-level rise.
Devastating impacts on our environment, health, social justice, food production, coastal city infrastructure and economies cannot be avoided if we maintain a slow and steady transition to a zero-carbon society.
According to Stefan Rahmstorf, Head of Earth System Analysis at the Potsdam Institute for Climate Impact Research, we need an emergency response.
A big part of this response needs to be transforming the energy sector, the principal contributor to global warming in Australia and many other developed countries.
Many groups have put forward ideas to transition the energy sector away from carbon. But what are the key ingredients?
Technology is the easy bit
At first glance the solution appears straightforward. Most of the technologies and skills we need – renewable energy, energy efficiency, a new transmission line, railways, cycleways, urban design – are commercially available and affordable. In theory these could be scaled up rapidly.
But in practice there are several big, non-technical barriers. These include politics dominated by vested interests, culture, and institutions (organizational structures, laws, and regulations).
Vested interests include the fossil fuel industry, electricity sector, aluminum smelting, concrete, steel and motor vehicles. Governments that receive taxation revenue and political donations from vested interests are reluctant to act effectively.
To overcome this barrier, we need strong and growing pressure from the climate action movement.
There are numerous examples of nonviolent social change movements the climate movement can learn from. Examples include the Indian freedom struggle led by Gandhi; the African-American civil rights movement led by Martin Luther King Jr; the Philippine People Power Revolution; and the unsuccessful Burmese uprising of 1988-90.
Several authors, including Australian climate scientist Matthew England, point out that nations made rapid socioeconomic changes during wartime and that such an approach could be relevant to rapid climate mitigation.
Learning from war
UNSW PhD candidate Laurence Delina has investigated the rapid, large, socio-economic changes made by several countries just before and during World War 2.
He found that we can learn from wartime experience in changing the labor force and finance.
However, he also pointed out the limitations of the wartime metaphor for rapid climate mitigation:
Governments may need extraordinary emergency powers to implement rapid mitigation, but these are unlikely to be invoked unless there is support from a large majority of the electorate.
While such support is almost guaranteed when a country is engaged in a defensive war, it seems unlikely for climate action in countries with powerful vested interests in greenhouse gas emissions.
Vested interests and genuinely concerned people will exert pressure on governments to direct their policies and resources predominantly towards adaptation measures such as sea walls, and dangerous quick fixes such as geoengineering. While adaptation must not be neglected, mitigation, especially by transforming the energy sector, should be primary.
Unfortunately it's much easier to make war than to address the global climate crisis rapidly and effectively. Indeed many governments of "democratic" countries, including Australia, make war without parliamentary approval.
Follow the leaders!
According to Climate Action Tracker, the 158 climate pledges submitted to the United Nations by December 8 2015 would result in around 2.7℃ of warming in 2100 – and that's provided that all governments meet their pledge.
Nevertheless, inspiring case studies from individual countries, states and cities could lead the way to a better global outcome.
Iceland, with its huge hydroelectric and geothermal resources, already has 100% renewable electricity and 87% renewable heat.
Denmark, with no hydro, is on track to achieve its target of 100% renewable electricity and heat by 2035.
Germany, with modest hydro, is heading for at least 80% renewable electricity by 2050, but is behind with its renewable heat and transport programs.
It's easier for small regions to reach 100% renewable electricity, provided that they trade electricity with their neighbors. The north German states of Mecklenburg-Vorpommern and Schleswig-Holstein are generating more than 100% net of their electricity from renewables.
The Australian Capital Territory is on track to achieve its 100% renewable electricity target by 2020. There are also many towns and cities on programs towards the 100% goal.
If the climate action movement can build its strength and influence, it may be possible for the state of Tasmania to achieve 100% renewable energy (electricity, heat and transport) and for South Australia to reach 100% renewable electricity, both within a decade.
But the eastern mainland states, which depend heavily on coal for electricity, will need to build new renewable energy manufacturing industries and to train a labor force that includes many more highly trained engineers, electricians, systems designers, IT specialists and plumbers, among others.
Changes will be needed to the National Electricity Market rules, or at least to rewrite the National Electricity Objective to highlight renewable energy, a slow task that must obtain the agreement of federal, state and territory governments.
Australia has the advantage of huge renewable energy resources, sufficient to create a substantial export industry, but the disadvantage of a declining manufacturing sector.
There are already substantial job opportunities in renewable energy, both globally and in Australia. These can be further expanded by manufacturing components of the technologies, especially those that are expensive to ship between continents, such as large wind turbine blades, bulk insulation and big mirrors.
Transport will take longer to transform than electricity generation and heat. Electric vehicle manufacturing is in the early stage of expansion and rail transport infrastructure cannot be built overnight, especially in car-dependent cities.
For air transport and long-distance road transport, the only short-term solution is biofuels, which have environmental and resource constraints.
How long would it take?
The timescale for the transition to 100% renewable energy – electricity, heat and transport – depends on each country or region and the commitment of its governments.
Scenario studies (see also here), while valuable for exploring technological strategies for change, are not predictions. Their results depend upon assumptions about the non-technical strategies I have discussed. They cannot predict the timing of changes.
Governments need to agree on a strategy for transitioning that focuses not just on the energy sector, but includes industry, technology, labor, financial institutions, governance and the community.
Everyone should be included in developing this process, apart from dyed-in-the-wool vested interests. This process could draw upon the strengths of the former Ecologically Sustainable Development process while avoiding its shortcomings.
The task is by no means easy. What we need is a strategic plan and to implement it rapidly.
Written by Mark Diesendorf for The Conversation
Question by Vincent V: i want opinions on using cannabis as a biofuel
Did you know, The first diesel engine was designed to run hemp oil?
Did you know, it is estimated that hemp has approximately 25,000 uses? From food, paint and fuel to clothing and construction materials, hemp is used. There are even hemp fibres in your Red Rose® and Lipton® tea bags. And several cars made today contain hemp.
The oldest relic of human industry is a piece of hemp fabric (canvas) found in ancient Mesopotamia dating back to approximately 8000 B.C. The oldest surviving piece of paper was made over 2000 years ago in China and was also made from hemp fiber. In 2500 B.C. the pharaohs used hemp in the construction of the great pyramids.
Hemp was so important in England in the 16th century that King Henry VIII passed a law in 1553 which fined farmers who failed to grow at least one quarter acre of hemp for every 60 acres of arable land they owned. There was even a time in history for over 200 years when you could pay your taxes in America with hemp. In 1850 there were more than 8,300 hemp farms in the United States .
Every 3.6 seconds someone in the world dies of hunger. Hemp seeds are the most nutritious and economical solution to end world hunger. With an 80 percent concentration of "good fats" our bodies need for good health maintenance and protein with all eight amino acids plus optimum dietary fiber, hemp truly is a "perfect balance" food source.
The first diesel engine was designed to run on vegetable oils, one of which was hemp oil. In the 1930s Henry Ford produced an automobile composed of 70 percent hemp plastic which also ran on hemp based fuel and oil. In 2001 the "Hemp car" circled the North American continent powered by hemp oil.
The paintings of Rembrandt (1606- 1669), Vincent Van Gogh (1853-1890) and Thomas Gainsborough (1727- 1788) were painted primarily on hemp canvas, often with hemp oil based paint. Over 50 percent of all chemical pesticides sprayed are used in the cultivation of cotton. Hemp is eight times stronger than cotton and more air-permeable.
Hemp can grow vigorously (up to 16 feet) in 100 days without the use of harmful pesticides and herbicides… healthier for your skin and the environment.
There are so many uses for cannabis it unreal let me name a few:
George Washington, Thomas Jefferson, and other founding fathers grew it.
Benjamin Franklin owned one of the first paper mills in America and it processed cannabis.
The first bibles, maps, even Betsy Ross's flag and the first drafts of the US declaration of Independence and the Constitution were made of cannabis.
Cannabis was the largest cash crop till the 20th century
In 1916 US predicted that by the 1940s all paper would come from cannabis and no more trees had to be cut down.
Government studies show that 1 acre of cannabis equals 4.1 acres of trees.
In 1938 on the cover of popular mechanics the title read hemp called billion dollar crop. It was the first time a cash crop had the busyness potential to exceed a billion dollars.
Mechanical engineering magazine published an article entitled the most profitable and desirable crop that can be grown. It stated if cannabis was cultivated using 20th century technology it would be the single largest agricultural crop in the USA and the rest of the world.
Cannabis cultivation and production does not harm the environment.
It had a short growing period and it can grow in any state.
Cannabis would have brought America out of the great depression.
Cannabis has a higher quality fiber than wool fiber.
Cannabis grows to maturity in a short season where as trees take a life time.
Cannabis plastics are biodegradable.
cannabis seeds contain the highest amount of protein in all of nature.
Cannabis expands the arteries.
we have used 80% of our oil and gas reserves we need a renewable resource.
CANNABIS COULD BE THE SOLUTION TO SOARING GAS PRICES!
I also have proof their no toxins in the cannabis plant, the reason why THC stays in your system for so long. If it were a toxin, a poison or some foreign substance, the body would reject it and expel it. The body does not, It knows the active ingredient in cannabis is GOOD. Our own bodies tell us the truth. We need to stop believing these paid off government test and look at the facts. We support the leading two killers in the world (alcohol and tobacco) but ban the one thing that could help us the most, it dose not make any sense
Leave your own answer in the comments!